"Dialogue Theology and Science"
The editorial staff introduces itself
Dr. theol. Andreas Losch, editor-in-chief of this website, is private lecturer at the University of Zurich, as researcher associated with the Universities of Bern and of Pretoria and has worked for theologians, philosophers and astrophysicists at the universities of Bochum, Düsseldorf and Bern. He is a member of the Center of Theological Inquiry (Princeton, NJ) and a member of several discussion groups and boards of academic societies dealing with "theology and science". His doctoral thesis deals with the topic: "Beyond Conflicts - A Constructive-Critical Discussion of Theology and Natural Sciences". His latest publication is an anthology on "Our Common Cosmos", dedicated to the dialogue of disciplines. He published a prior interdisciplinary anthology on the question "What is Life? On Earth and Beyond".
You can reach him via the contact form.
Curriculum vitae and publications on the private homepage.
Follow his updates on Twitter at @AndreasLosch.
Prof. Dr. Johannes Corrodi
editorial assistance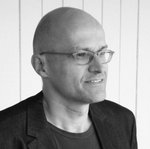 We are very happy to welcome Johannes Corrodi, Professor at the University of Zurich, and Web designer at foXs (Forum Christian Studies) as the new editorial assistant to our web site.
Dr. Frank Vogelsang
responsible on behalf of the Academy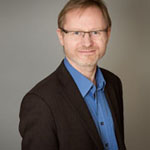 Dr. Frank Vogelsang is Director of the Protestant Academy in the Rhineland. There, he is responsible for the topic "theology and natural sciences". Concerning his relation to the field of theology and natural sciences, Frank Vogelsang says: "My special interest, which has also shaped my career, applies to the dialogue between the two branches of science, the humanities and the natural sciences." more
Publikations by Frank Vogelsang

Blog with personal insights and views from the dialog between theology, philosophy and the natural sciences
www.frank-vogelsang.de

Follow the updates from Frank Vogelsang on Twitter